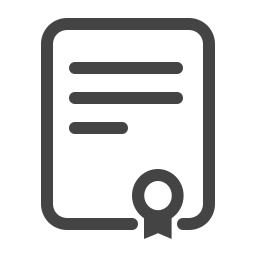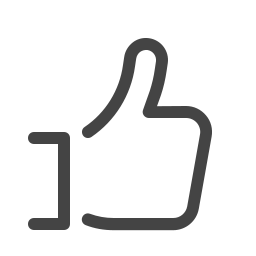 About
About the course
Dogs love attention. And people. And other dogs. Everyone loves happy, friendly dogs too. But what if they're having an off day. Or always jumping up. Taking things that aren't theirs. Or being aggressive or snappy?
Understand the reason behind every dog behavior
You've chosen your dog. Now it's your duty to keep him safe. The first step is by learning more about why dogs behave the way they do and train them correctly in an easy-to-learn course. Know what your dog needs from you.
Take the lead and fulfil your duty as a responsible dog owner. You'll get to think like your dog. Get inside his head. Find out about his natural behavior and what's not so natural. What motivates him. How he learns.
Once you understand a dog's behavior, then you can find out how to train your dog, how to make your dog more sociable and how to correct dog's behavior.
Become a dog-training guru
Discover ways of getting rid of bad habits and forming good new ones through kindness and respect, not the old-school methods of scaring your dog into submission.
You'll find ways to stop dogs:
chewing or destroying things
barking or howling too much
digging and clawing
trying to escape
begging for food
pulling on the leash
Know how to socialize a dog
Dogs need to get along with their two-legged friends and other four-legged furballs. You'll find the tips to make your dog friendly to other dogs. Then you can be confident when he meets and greets other dogs on your walks.
You can hand him over to the pet sitter or dog walker with ease. You know he's going to behave and get along with his other new friends.
Learn online in your own time
Choose the hours that suit you to find out why dogs need to learn to socialize and how to correct domestic behaviors to keep your dog feeling calm, happy and safe.
Start learning the techniques to having a sociable and well-behaved dog now.
What you will learn
The training starts with you! You need to understand how your body language, behavior and tone of voice can affect your dog in good and not so good ways
Then you can start learning to be more dog. Understand their behavior. Find out about their natural instincts. Get to know how they think
Get to read their body language, expressions and what they're trying to communicate with you. Dogs express themselves in many ways and you're going to learn to interpret them
Get to know why a dog may be behaving badly or oddly. Then you can find out how to fix it
Now you understand your dog better, you can properly socialize your furball to play nicely with other dogs, animals and human friends too
You'll master a few dog training techniques so that he'll follow basic commands such as coming to you when you call him and how to walk nicely on a leash
You'll learn effective dog teaching methods using training collars, clicker training dogs and crate training
Requirements
Holly and Hugo courses are designed for anyone with an interest in learning. No formal qualifications are required. Our courses are suitable if you want to learn new skills, start a new career, or if you're already working in a particular industry and wish to upgrade your talents and enhance your resume.
Lessons
Course Breakdown
Module 1: Building Trust Starts With You
Dominance vs. Leadership
What Your Dog Needs from You
Take the Lead! Your Role as an Owner
The Power of Energy
Using your Voice Effectively
Module 2: What's Your Dog Thinking/doing?
Hereditary Traits and Ancestry
How Humans Shape Dog Development
Understanding the Dog Learning Process
"Normal" Dog Behavior and Motivation
Identifying Your Dog's Natural Habits
Interpreting Doggy Language
Get Fluent in 'Dog'
Module 3: Correcting Domestic Behaviors
Overcoming Fear and Anxiety
Chewing and Destruction
Excessive Barking or Howling
Digging, Clawing, and Escape Artists
Indoor Soiling and Housebreaking Problems
How to Handle Hyperactivity
Module 4: Correcting Social Behaviors
Understanding Aggression
Not Getting Along with Other Dogs
Food and Toy Guarding
Bad Manners – Jumping, Humping, and Attention Seeking
Begging for Food
Module 5: Obedience
General Training Tips
Clicker Training
Basic and Advanced Commands
Teaching Recall
Walking on a Lead – No Pulling Allowed!
Crate Training
Career
Who is this course for
Pet parents who love their dogs and want to know everything they can about them, to take care of them, have a better bond with them, and keep them happy and healthy
Anyone who wants to be a more confident and understanding guardian of their four-legged friends
People looking for a good foundation for starting a career with animals
Gain a competitive edge over competitors by showing clients that you have studied an accredited course to learn as much as you can about what dogs need
People who work or volunteer with dogs and want to help them as best they can
How will it help me
If you love dogs and want to understand them better, this course will help you understand what they need by being able to read the signals they give out
Find better ways to communicate with dogs by knowing the tricks of the trade to get them to do what you want
With this accredited course compiled by an experienced vet, you can confidently step up to be a top pet parent or launch your career with animals
You'll not get so frustrated with your furry best friend because you'll understand each other better
Your relationship will strengthen as he knows he can rely on you as his leader
Help to turn your love of dogs into a profitable business by really getting to know how a dog is likely to respond to certain situations
Career path
Surrogate carers, animal trainers, pet sitters and anyone who works or volunteers with animals can learn better techniques for controlling and looking after them
Studying an accredited course will give professionals a competitive advantage over their rivals
Certification will prove to employers that you are serious in your wish to land a dream job with animals
People who already work with animals but are looking for promotion or a raise
We've proudly trained thousands of dog lovers and pet parents from around the globe. Will you become the next addition to our community? Do it for you and for your pets! They'll thank you for it
Certification
Certification details
Holly and Holly and Hugo is a professional company with an international team of experts, including veterinary surgeons, compiling the courses
The courses are accredited by ICOES, the International Council for Online Education Standards, assuring our students our commitment to high standards of online education
We are also a recognized member of the CPD Certification Service
Our CPD accredited courses will count towards your CPD hour records. Through Continuing Professional Development (CPD/CE), individuals show their commitment to gain new skills to contribute to their personal and professional development, improve their job prospects, enhance and evolve in their career
At the end of each module there is an exam to pass to make sure you have fully taken in each stage
The modules are easy to understand and, therefore, easy to remember
You can revisit the material for a refresher if you want to look something up
Once the course is completed, all modules saved and exams passed you'll get a pdf certificate
You will be also eligible to apply for an ICOES hard copy certificate
The courses are designed to be easy to use without the need to download material
Should you need any assistance, we have a help centre available in your student area 24/7 or you can contact our awesome Customer Support team during the working hours