5 Practical Tips to Help Your Overweight Dog!
There is an obesity epidemic in America - and it's not just humans that are dealing with it. According to the Association for Pet Obesity Prevention, more than 50% of cats and dogs in North America are either overweight or obese. That means an estimated 100 million of our furry, cuddly, wonderful pet friends are facing a serious health issue that can affect the length and quality of their already short lives. Whether it is the cause of overly processed commercial dog foods or heavy-handed feeding practices, something's got to give...
March 23 is National Puppy Day - Here Are Five Ways to Celebrate
In 2006, Pet & Family Lifestyle Expert, author, and animal behaviorist Colleen Paige founded National Puppy Day to celebrate the most adorable of our four-legged friends, while also raising awareness on puppy mills and ethical ways of adopting. So, we're bringing you five ways you can celebrate with your pup today...
Training Dogs as a Group or Individually?
If you own a dog, the chances are you will eventually succumb to temptation and get another canine companion…or two. This raises an interesting doggy dilemma, because discipline is even more important in a multi-dog household, but how do you go about training more than one dog?
A Pet Owner's Guide to Rabbit Breeds
Thinking of getting a pet? If you don't have time to walk a dog or the space to keep a cat, then consider getting a rabbit. Rabbits are officially the third most popular pet in the US. With so many wonderful rabbit breeds to choose from, each with a distinct personality, these compact critters are the perfect pet for apartment dwellers.
Introducing Your Dog to a New Baby: Six Keys to Success
You adore your dog, and now there's another love in your life – a new baby. Where once the dog was the center of attention, now he must take a back seat. If you are a new or soon-to-be parent then think carefully about how to introduce your dog to a new baby so the transition goes smoothly for everyone, including the four-legged family member.
INSIDE AND OUT: 6 Ways to Keep Your Cat Safe in the Great Outdoors
Many families decide that it is best for their cat to live an indoor-outdoor lifestyle, providing the best of both worlds. There are always pros and cons when making this decision and safety concerns should always be addressed. Here is a quick run-down of ways to keep your indoor-outdoor cat as safe as possible...
It is National Dog Training Month: Here are Four Ways to Celebrate!
Did you know January is National Dog Training Month? Whatever the resolutions you made for 2023, do they include a dog-shaped one? After all, getting out and about with your dog is the paw-fect way to burn off those Christmas calories....
The Controversy of Holiday Pet Giving
It's every kid's dream: It's Christmas morning, you excitedly get up and race for the Christmas tree. Underneath, among the presents, sits a small kitten or puppy with a bright red bow tied around it. It's the perfect present, right? Well, not necessarily. In fact, the act of giving pets as gifts is a very controversial topic in the animal welfare community...
The Lowdown on Dog Breeds Part 2 - Challenging Misconceptions
Continuing our series on dog breeds from the previous post, this time we'll cover five new breeds rated as the most popular by the American Kennel Club and discuss how what you thought you knew about them is all wrong.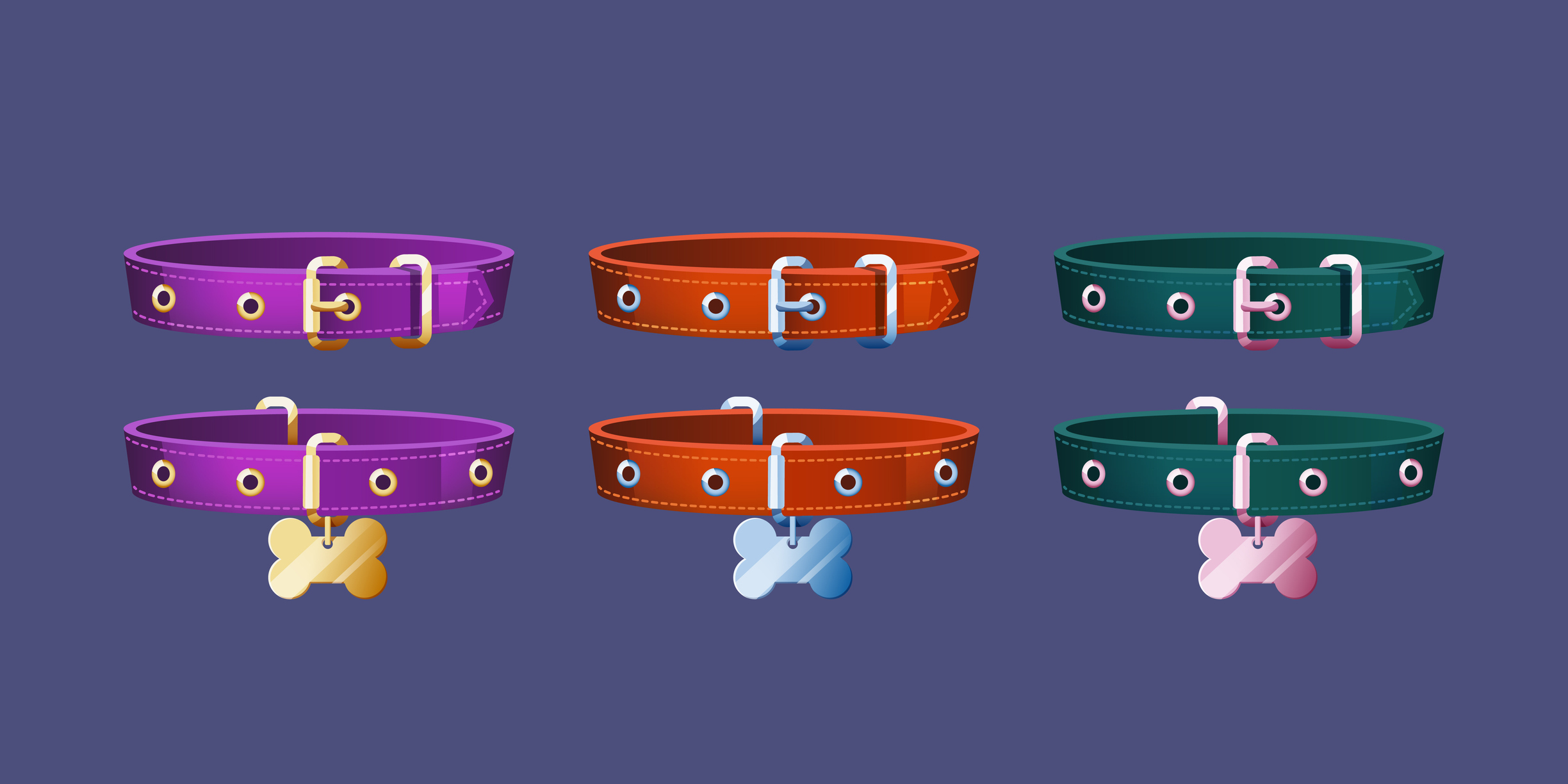 PET TAGS – A Lifesaving Accessory
Pet accessories are all the rage, especially if you have a cute little dog. Collars and harnesses can also be customized and blinged out with everything from embroidery to tiny precious gems. But what about those infamous 'dog tags'? Dog tags are not only a smart fashion choice but they could save your pet's life...
WHY DO DOGS DIG? Solving the Dog Digging Dilemma
If you are a keen gardener or just want a tidy yard, there is nothing more annoying than a dog who loves to dig. Imagine the frustration of finding those newly sown bulbs scattered over the grass or beautiful flowers wilting on the path! And there's your dog standing over them – complete with the smoking gun of muddy paws, looking so pleased with himself...
What is Adopt a Dog Awareness Month and What Can You Do To Help?
Every year, the American Society for the Prevention of Cruelty to Animals (ASPCA) promotes Adopt a Shelter Dog Month. It's a time for getting those animals in shelters into loving and caring homes. Wondering what you can do to help? Here are four ways you can lend a hand...
Pretty Deadly for Your Cat: 8 Toxic Plants Cat Owners Should Avoid
Houseplants are the pride of many homeowners. Plants inside the home have been shown to reduce indoor pollutants and freshen the air. Cut flowers from the florist can show someone that you care and brighten up the room. But all of this beauty can be deadly if you have a cat...
Is Doggy Daycare Right For You? The Pros and Cons of Enrolling Your Dog in Daytime Care
Doggy Daycare has become increasingly popular for those who work all day or pet owners who deal with the stress of separation anxiety in their pups. But is it right for your dog? Let's go over the pros and cons...
The Lowdown on Dog Breeds Part 1 - Retrievers and Shepherds and Poodles Oh My!
So you've decided to get a dog? Excellent choice; get ready for years of fun, cuddles, and mayhem. But now what? You may be asking yourself the question that most prospective dog parents have in mind: "What kind of dog breed should I get?"...
Managing Separation Anxiety in Needy Dogs: A Guide for the Traveling Pet Owner
While for most people the idea of going on vacation fills them with excitement, for some unlucky pet owners traveling for the holidays brings on a whole new level of stress. What are they to do with their pup?...
OLD PETS AND SENILITY: Solving Training Problems in Senior Pets
It's a truth all pet parents don't want to think about: our animals do not live as long as us. In just a few years, your pet can go from wild, active, and rambunctious to old, tired, and barely mobile. It can be tough watching this change, especially when you notice your pet displaying regressive behaviors: snapping, no longer listening to commands, and what may be the most frustrating for pet owners: having accidents inside the home...
TO EAT OR NOT TO EAT: Pet Nutrition for the Cautious Pet Owner
Every pet parent wants to ensure their animal is happy and healthy, but sometimes with all the conflicting information we receive, it's hard to figure out what the "right thing" is, especially when it comes to feeding your pet. We compiled some burning pet questions right here, and hope this will shed some light on the complex issue of food...
Earn Additional Income as a Dedicated Pet Sitter

If you love working with animals and are looking for ways to make more income, side hustles are the way to go. It is easier now more than ever before to earn extra money on the side working as a dedicated pet sitter for owners who are always on the go...
ALL ABOUT FOOD: Answering two of the top questions about pet nutrition
Every pet parent wants to ensure their animal is happy and healthy, but sometimes with all the conflicting information we receive, it's hard to know what the "right thing" is when it comes to feeding your pet...
SHARING THE LOVE: How to Give Back to Your Pandemic Pet

If dealing with all the stresses of the Covid-19 pandemic was made a little easier by the companionship of your pet, then now is the time to give back to them. Check out these tips that'll keep your animals happy and healthy...