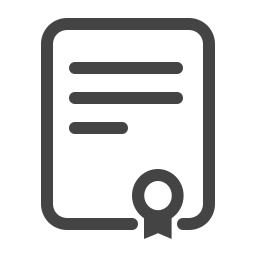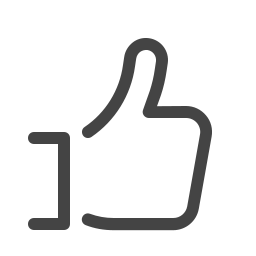 About
About the course
Congratulations! You have a puppy or new dog. It's going to be so much fun with a new furball around. But with that fun comes responsibilities. As a pet parent it's your duty to make sure your pup is safe and safe to be around.
What you need to teach your new dog
During this course you'll learn:
how to provide a safe and comfortable space
realistic expectations to have
household basics
potty training puppies
puppy biting
socializing dogs
basic control positions
basic commands
You are responsible for their well-being and success so take the time and effort to help them adjust so they can be the best dog they can be!
Learn online from a professional dog trainer
This course is taught by certified professional dog trainer, Ian Stone, who has 10 years of experience working in animal welfare.
You will watch videos with real dogs which will guide you step by step through puppy training from when you first bring your new dog home to essential dog training commands such as Sit.
Whether you have a puppy or are training your new shelter dog, everything in this course can be applied to canine pals of any age!
Train your dog when it suits you
You don't need to wait for dog obedience training classes. Our video training course is completely online. You and your furball can learn when you want, whenever and wherever you want.
You'll bond so much better with your dog once you start these incredible dog training sessions together.
Start now by signing up for our puppy and new dog training video course.
What you will learn
Less than 5% of dog owners take their canine friends to a training center.
Physically attending classes each week takes commitment, time and money. This online course takes the stress out of having to be somewhere at a specific time each week for dog training.
It allows you to properly train your pup in the comfort of your own home. The videos show real dogs in real life training situations.
They show you exactly how to do it! This course is taught by certified professional dog trainer, Ian Stone, who has more than 10 years' experience working in animal welfare. He will guide you step-by-step through:
puppy potty training
stopping puppies from biting
obeying basic commands
socializing your dog
controlling your new dog
Requirements
Holly and Hugo courses are designed for anyone with an interest in learning. No formal qualifications are required to study with us. Our courses are suitable if you want to learn new skills, start a new career, or if you're already working in a particular industry and wish to upgrade your talents and enhance your resume.
Lessons
Course Breakdown
Module 1: Introduction
1.1 Ian's Intro
1.2 Trainer Talk: Realistic Expectations
Module 2: Potty Training And Puppy Biting
2.1 Potty Training
2.2 Puppy Biting
Module 3: Socialization And Basic Commands
3.1 Puppy and Adult Socialization
3.2 Basic Control Positions
Module 4: Stay And Leave It
4.1 Training The Stay
4.2 Leave It
Module 5: Get Off
Career
Who is this course for
Training your dog is an essential part of dog ownership! Badly-behaved dogs get taken to shelters, and sadly, many will not make it out again
This course is for anyone who wants to build a strong, loving bond with their new pet and provide the highest level of training to improve their life
Whether you just brought home a new puppy, adopted a shelter dog or live with an older dog who never got properly trained, this course is perfect for you
Career path
Studying this certificate course proves you are a responsible animal lover. You have learnt the basics of looking after dogs, so you are well-equipped to work with them
You could use this training as a basis to start your own pet care business, such as pet sitting or dog walking
You would work or volunteer with dogs at a rescue shelter or kennels
Certification
Certification details
Holly and Holly and Hugo is a professional company with an international team of experts, including veterinary surgeons, compiling the courses
The courses are accredited by ICOES, the International Council for Online Education Standards, assuring our students our commitment to high standards of online education
We are also a recognized member of the CPD Certification Service
Our CPD accredited courses will count towards your CPD hour records. Through Continuing Professional Development (CPD/CE), individuals show their commitment to gain new skills to contribute to their personal and professional development, improve their job prospects, enhance and evolve in their career
At the end of each module there is an exam to pass to make sure you have fully taken in each stage
The modules are easy to understand and, therefore, easy to remember
You can revisit the material for a refresher if you want to look something up
Once the course is completed, all modules saved and exams passed you'll get a pdf certificate
You will be also eligible to apply for an ICOES hard copy certificate
The courses are designed to be easy to use without the need to download material
Should you need any assistance, we have a help centre available in your student area 24/7 or you can contact our awesome Customer Support team during the working hours