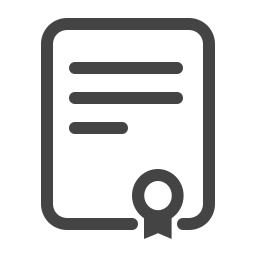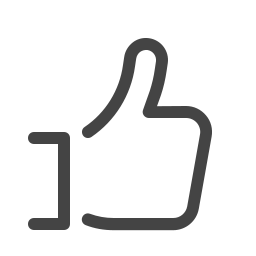 About
About the course
Dogs love treats as much as children love sweets. They'll happily gulp down their tasty snacks made to look like sausages, bacon or cheese bites. But how good are they for your pets? Do you know what you're feeding them?
Know what your dog is eating
You are what you eat and that goes for your dogs too. Do you realize some shop-bought doggy treats have added sugar, additives, food coloring, and e-numbers? Did you know that some commercial dog treats have the ability to change your dog's personality dramatically due to these additives? This can lead to uncontrollable excitement in your dog, which then has a potential to lead to behavioral problems and sugar addiction. Do our dogs really need sugar? NO!
Help to control his weight and dietary needs
Another benefit of becoming a doggy masterchef is that you can size the treats specific to your dog. From a little Chihuahua to a hefty Mastiff, homemade treats can be made to exactly the right size.
Your dog will also have better digestion because of the lack of nasty additives and making homemade treats will make feeding time more fun for both you and your pup! If your dog is on a special diet because of illness or age, you can choose recipes that suit this.
Also, if your dog is prone to gain weight or is allergic to certain ingredients, you can make the treats that your furball will enjoy without getting sick.
Learn to make nutritional snacks and treats
Everyone loves the smell of home cooking. That includes your dog. Watch his face light up as he smells the food and then realizes that it's all for him! Making your own dog treats does not have to be complicated or time consuming.
You can make several days' worth at once and refrigerate or freeze what you don't use immediately. You can make some of the healthy dog treats in this course in less time than it takes for a trip to the store and back.
All the doggy dessert chef recipes you'll find in this course have been thoroughly researched to be nutritious and includes ingredients for dogs with all types of dietary needs.
They are healthy, tasty and easy to make with ingredients you usually have around the house. From carob peanut butter crunch balls, sweet potato dog biscuit recipe, and liver oatmeal bones to granola bars, apple sauce spice cake, and homemade peanut butter dog treats, you'll be tempted to try each of these delectable delights yourself!
Why bake healthy homemade dog treats?
This course has been set up by keen cook and dog owner, Cheryl Gianfrancesco, who was concerned about what she was feeding her dog due to an illness.
She wanted to share her recipes with the world and help other dog owners to provide yummy treats for their lovable pets without causing them harm. The homemade dog treats recipes in this course are versatile and can be altered based on your dog's needs.
Know how to make a special birthday cake for your dog
As an extra special treat, you can even make a birthday cake or your dog or branch out and bake cakes for your neighbors' dogs too!
Learn online so you can bake for your dog at times to suit you
These delicious dog treat recipes can be followed online. You can watch them whenever and wherever you wish as long as you have internet. Then you can make a list of the delicious doggy desserts you're going to make for your dog. Invest in this course and get your paws on more than 100 recipes now.
What you will learn
From this course you'll learn:
how to make over 100 treats that'll save you money and be healthier for your dog
what ingredients to avoid when feeding your dog
more about your dog's nutritional needs
how to provide more variety in your dog's food
if your dog has any apparent allergies or sensitivites
Requirements
Holly and Hugo courses are designed for anyone with an interest in learning. No formal qualifications are required. Our courses are suitable if you want to learn new skills, start a new career, or if you're already working in a particular industry and wish to upgrade your talents and enhance your resume.
Lessons
Course Breakdown
Module 1: Baking Notes, Balls And Biscotti
1.1 Baking notes
1.2 Balls
1.3 Biscotti
Module 2: Biscuits & Bites
Module 3: Bones And Cookies
Module 4: Crisps, Sticks And Bars
4.1 Crisps and sticks
4.2 Bars
Module 5: Drop Cookies
5.1 Oatmeal cookies
5.2 Apple cookies
Module 6: Cakes
6.1 Applesauce-based cakes
6.2 Spice cakes
6.3 Doggy Birthday Cake
Module 7: Muffins
Module 8: Frozen Treats
Career
Who is this course for
This course is for all animal lovers and pet parents who are concerned about what their animal is eating
This course is for anyone who has a dog with health problems, such as diabetes, weight problems, allergies, sensitive stomachs and for anyone who just wants to provide better nutrition for their dog that is safer and tastier (and that'll save you money)!
How will it help me
This course will benefit you and your furry friend in many ways! Homemade dog treats will help:
you to save money
ensure your dog is eating something safe and healthy
minimize the risk of your dog ingesting dangerous food
your dog to get more variety in his/her diet
ensure the freshness of your dog's food
give your dog better nutrition
improve your dog's digestion
improve your understanding of your dog's nutritional needs
strengthen the bond between you and your dog
to make feeding time a lot of fun for both you and your pet
reduce waste in your household
to eliminate any allergens
Career path
Add doggy dessert chef to your repertoire as a pet sitter, dog walker or kennel worker
Sell healthy dog treats in your bakery or shop
Certification
Certification details
Holly and Holly and Hugo is a professional company with an international team of experts, including veterinary surgeons, compiling the courses
The courses are accredited by ICOES, the International Council for Online Education Standards, assuring our students our commitment to high standards of online education
We are also a recognized member of the CPD Certification Service
Our CPD accredited courses will count towards your CPD hour records. Through Continuing Professional Development (CPD/CE), individuals show their commitment to gain new skills to contribute to their personal and professional development, improve their job prospects, enhance and evolve in their career
At the end of each module there is an exam to pass to make sure you have fully taken in each stage
The modules are easy to understand and, therefore, easy to remember
You can revisit the material for a refresher if you want to look something up
Once the course is completed, all modules saved and exams passed you'll get a pdf certificate
You will be also eligible to apply for an ICOES hard copy certificate
The courses are designed to be easy to use without the need to download material
Should you need any assistance, we have a help centre available in your student area 24/7 or you can contact our awesome Customer Support team during the working hours