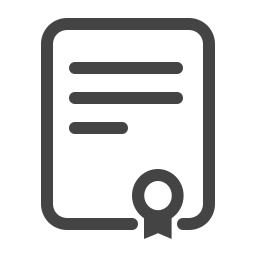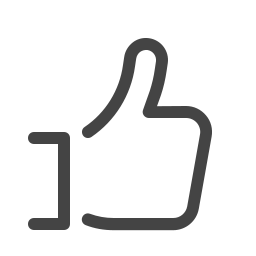 About
About the course
Know you can confidently and successfully step into any pet guardians' shoes. Our pets are family. We love them, will do anything for them and lavish a lot of attention on them. Working with animals is an amazing way to get paid to play and take care of pets. People are prepared to pay top dollar for someone who really loves animals and has been trained to know how to look after them in the way they deserve.
Animal training the fun way
A well-trained pet is safe to be around and easier to look after than one that does its own thing. Know how to get animals to do what you want with our animal training methods. Build their confidence. Turn them into sociable creatures. Get rid of bad habits. Most of all, know how to train a dog, cat and other animals with love and kindness.
How to become a dog walker
Imagine being paid to do what you love - take dogs on walks! Once you know how to handle pets, you can monetize your love of animals by setting up as a professional dog walker. You will have a better knowledge of animals by reading their body language and be confident that you know how to act in emergencies. You'll need to know how to set out your areas of responsibility and comply with the law. Then you're in business.
Joys of being a pet sitter
Our course written by professional veterinarians shows you how to correctly handle and transport animals. Know what to do if they're nervous. Understand their needs emotionally and nutritionally. You'll find all you need to know about how to become a pet sitter to successfully launch your business.
Knowing about animal health, hygiene and first aid
Our veterinarians show you what to look for in a healthy animal. How to keep them in tip-top condition. Grooming techniques. And how to administer first aid if and when accidents happen. With all this knowledge, you'll be confident that you can look after pets. Clients will feel confident handing over their loved ones into your capable care.
Launching your pet business and finding clients
Working towards an accredited course will help you gain even more clients as they can trust you to be their surrogate career who'll safeguard their pets. We'll show you how to drum up publicity for your new pet business. Make sure you get the clients you want. And make money with pets doing a job you love. Taking this online certificate course now means you're taking your first step towards your new career with animals.
What you will learn
Professional skills to boost your career by studying an internationally-recognized ICOES and CPD accredited course
Get a new perspective on animal training and behavior from experienced veterinarians
By the final module, you'll be in a position to turn your passion for pets into a profitable business - and we'll be with you every step of the way
You'll learn many training methods and ways of looking after different types of pets and breeds, such as:
Teaching the basic commands and obedience
Training puppies in a positive way
Teaching old dogs new tricks
Nipping problems in the bud - no more biting, barking or jumping up
Successful litter training
Clicker training for animals
Socializing animals so they all get along with fellow animals and humans
You'll also gain expertise in how to be a successful pet sitter, like:
How to take more than one dog on a peaceful and fun walk
Hygiene and preventing disease
How to keep pets safe
How much exercise and nutrition your animals need
Keeping your clients' premises secure
Understanding animal behavior and dealing with aggression
How to handle unusual or exotic pets such as reptiles or fish
Administering first aid and knowing when to call the vet
Handling and grooming animals
Launching a dog walking or pet sitting business. Find out how to:
Seek out your first clients and keeping clients
Your responsibilities as a business owner
The law and your animal business
Finance and insurance
Requirements
Holly and Hugo courses are designed for anyone with an interest in learning. No formal qualifications are required. Our courses are suitable if you want to learn new skills, start a new career, or if you're already working in a particular industry and wish to upgrade your talents and enhance your resume.
Lessons
Course Breakdown
Module 1: Training Puppies
1.1 Training with treats so puppy falls in love with you
1.2 Provide a safe den for your pup through crate training
1.3 Have a safe, obedient dog which responds to basic commands
1.4 Trim nails, clean ears and handle paws without nips
1.5 The 3 stages of house training to stop 'accidents'
1.6 Teach your pup how to greet other animals and humans
1.7 Nipping problem behaviors before they escalate
1.8 Fun and games for everyone with tricks and treats
Module 2: Training Of Adult Dogs
2.1 Breaking bad habits by knowing what to ignore and what to reward
2.2 Teaching good behavior with kindness (and doggie treats!)
2.3 Learn your dog's habits to prioritize what work needs to be done
2.4 Be consistent with commands to avoid confusing your pet
2.5 Stop anti-social behavior so your dog is fun to be around
2.6 Confidence-building tips for a happy dog
2.7 Teaching an old dog, new tricks
Module 3: Cat Training
3.1 Teach your cat to respond to the sound of a clicker
3.2 Getting cats to use their litter box
3.3 Stop scratching or clawing and save on repair bills
3.4 Distraction techniques to stop cats jumping on furniture
3.5 Purr-fect methods to having a sociable cat and not a sour-puss
Module 4: Bird Training
4.1 Show birds how to respond to clicker training
4.2 Golden rules in teaching birds to speak
4.3 Learning to socialize without ruffling feathers
4.4 Safe handling so you don't frighten your bird (or get pecked)
Module 5: Fundamentals Of Dog Walking And Pet Sitting
5.1 Keeping you and all pets safe
5.2 How to handle an attacking dog
5.3 Knowing when you'll need to involve a vet
5.4 Entering and leaving pets homes securely and safely
5.5 Know your responsibilities as a pet carer
Module 6: Out And About –professional Dog Walking
6.1 Be prepared - what to be on the lookout for
6.2 Reading dogs' body language and responding correctly
6.3 Understanding and reacting to aggression
6.4 The dynamics of dog fights and how to avoid/intervene
6.5 Complying with the law
Module 7: Disease, Health And Hygiene
7.1 How to keep pets bedding and general environment clean and hygienic
7.2 Control of disease and infection
7.3 Keeping yourself safe from infection
7.4 Know the signs of infections and diseases which animals can pass to humans
7.5 Find the safe way to administer medication safely
Module 8: Being Professional With Clients
8.1 Get off to a good start - you only have one chance to make a great impression
8.2 Preparing your checklist for meeting new clients
8.3 Microchipping and other forms of ID
8.4 Arranging entry/security details
8.5 Be forewarned on what clients are likely to ask
8.6 What to put in your contract's Terms & Conditions
8.7 Work out your fees and exactly what is included
Module 9: Handling And Getting Around With Your Pets
9.1 Knowing which handling equipment and restraints you'll need
9.2 Safe way to approaching a nervous animal
9.3 Learn the warning signs of unpredictable behaviour
9.4 Learn the techniques to handle cats and dogs correctly so they are content
9.5 Find out the best ways to handle exotic pets without stressing them
9.6 Keeping animals safe and secure in your car
Module 10: Specific Information On Dogs And Cats
10.1 One size doesn't fit all - know the correct levels of exercise for each individual animal
10.2 Study nutrition to know what to dish out at mealtimes
10.3 Understanding behaviour and retraining when needed
10.4 Caring for elderly pets and changes to watch out for
10.5 Physical care and grooming needs of your clients' pets
10.6 Ways to show affection to keep animals calm and happy
10.7 Recognising signs of common diseases and the course of action
Module 11: First Aid
11.1 On the spot diagnosis and what to do next
11.2 Learning when vomiting and diarrhoea need urgent attention and when not
11.3 What items are poisonous for pets and what to do if he swallows them
11.4 Dressing and nursing cuts, grazes, wounds and burns
11.5 Coping with breaks and fractures
11.6 Taking action when an animal goes into shock
11.7 Saving animals' lives with CPR
11.8 What you need in your first-aid kit
Module 12: Specific Information On Rabbits & Guinea Pigs
12.1 Learn about different breeds and how to deal with them
12.2 Common problems and diseases to look out for
12.3 Providing an adequate living environment for happy, healthy animals
12.4 Keep pets stimulated with enough exercise
12.5 How to care for rabbits and guinea pigs as their surrogate guardian
Module 13: Specific Information On Hamsters, Gerbils, Mice & Exotic Rats
13.1 Show your knowledge of different breeds
13.2 Understanding behaviour so you can correctly deal with it
13.3 Spotting the signs of common problems and diseases
13.4 Providing an adequate living environment for healthy rodents
13.5 Usual care needed for a long and healthy life
Module 14: Specific Information On Birds
14.1 General tips on caring for birds
14.2 How to look after small birds in your care
14.3 How to deal with larger birds & birds of prey
14.4 Keeping poultry healthy to produce happy eggs
14.5 Ways to stop parrots from getting bored and destroying your furniture
14.6 Recognising common diseases and preventing it from spreading
Module 15: Specific Information On Fish
15.1 How to care for fish
15.2 What tropical fish need to stay healthy
15.3 Best ways to look after cold water fish
15.4 Difficulties you face with marine fish
15.5 Recognizing disease and what to do
Module 16: Specific Information On Reptiles
16.1 How to care for reptiles
16.2 Challenges of keeping reptiles as pets
16.3 Looking after turtles, terrapins and tortoises
16.4 Handling and caring for snakes & lizards
16.5 Recognising disease and action to take
Module 17: How Pet Sitting Can Get You Up And Running In Business
17.1 How to set up a successful pet business
17.2 Ways of arranging finance & insurance
17.3 Regulations that you need to bear in mind
17.4 Being creative with services to make you stand out from the crowd
17.5 Effective and cost-effective advertising & marketing
Career
Who is this course for
All animal lovers looking for a dream job with pets
Animal guardians who want to properly care for, understand and train their pets
Pet sitters, dog walkers and other professionals who want to deliver a better service for their clients
To gain a competitive edge over rival businesses through increased knowledge of animal behavior and business planning
How will it help me
Learn more about your animal's' behavior and how to properly train them
Continually learn new skills to broaden your knowledge and understand pets better
Your certificated course will prove to pet owners that you know how to communicate with animals and keep them safe
Career path
Surrogate carers, animal trainers, pet sitters and anyone who works or volunteers with animals can learn better techniques for controlling and looking after them
Find a job or voluntary position working with animals
Be your own boss and start your career in pet sitting, dog walking, or animal care
Those interested in owning animals, volunteering at animal shelters, or fostering animals.
Existing animal care workers in pursuit of promotion or a raise - certification will prove to employers that you are serious in your wish to land a dream job with animals
Certification
Certification details
Holly and Holly and Hugo is a professional company with an international team of experts, including veterinary surgeons, compiling the courses
The courses are accredited by ICOES, the International Council for Online Education Standards, assuring our students our commitment to high standards of online education
We are also a recognized member of the CPD Certification Service
Our CPD accredited courses will count towards your CPD hour records. Through Continuing Professional Development (CPD/CE), individuals show their commitment to gain new skills to contribute to their personal and professional development, improve their job prospects, enhance and evolve in their career
At the end of each module there is an exam to pass to make sure you have fully taken in each stage
The modules are easy to understand and, therefore, easy to remember
You can revisit the material for a refresher if you want to look something up
Once the course is completed, all modules saved and exams passed you'll get a pdf certificate
You will be also eligible to apply for an ICOES hard copy certificate
The courses are designed to be easy to use without the need to download material
Should you need any assistance, we have a help centre available in your student area 24/7 or you can contact our awesome Customer Support team during the working hours