On Sale
Market Your Business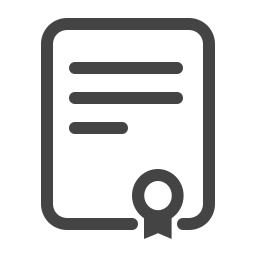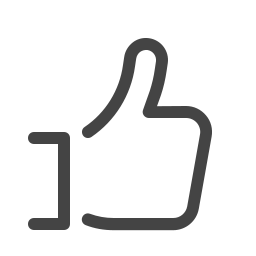 About
About the course
Once you've built your business, you need to let potential clients know you're there. We'll show you the skills and techniques you need to succeed in your pet business Marketing can make the difference between a struggling pet business and a thriving one.
Know how your website, social media, PR and marketing can all be used to boost your business and increase sales.
Find out how to build your brand, increase awareness of your product or service, get the right customers and achieve your vision of owning a profitable pet business.
What do your customers need and want?
Learn to put yourself in your customers' shoes. Find ways to research what they need and want. Know how to handle your customers and to effectively deal with their wishes and any complaints.
Putting together your marketing plan
A marketing plan ensures that you're using the right marketing channels for your product. That you're reaching your target customers.
Keep track of your marketing campaigns. Then you'll know what's a success and what's not. How to start a successful pet sitting business? Put together a creative marketing plan!
Marketing your pet business doesn't have to cost money
A lot of your pet business marketing will be creating brand awareness. Let your local community know that your pet business is up and running.
Find ways to increase your visibility through business networking or referrals.
You'll also need to look at your sales pitch so that it's not over sales-y and look at opportunities for selling your products or services online.
Do you need a website?
Yes, of course! Your website acts like your shop window 24/7. Know how to set up a website, create content that engages your customers and can be found on Google.
You'll soon find out how to attract more customers through your website, once you've made it attractive and use the right SEO and keywords so customers can find you.
Using social media to boost business
Find the right ways to use social media to build brand awareness and attract customers. Set out your social media plan so that the right message is being shared on the right social media platform.
How can I get media attention?
Our course gives valuable insight into how to look for PR opportunities and to generate ideas that the media will lap up. If you want to know how to get clients for my dog walking business or dog grooming services, for example, then think up innovative ways to get your story in the newspaper or a TV interview.
It doesn't cost you anything apart from a bit of your time. Are you ready to launch your own business? Don't do anything until you've taken this course to get your marketing plan and strategy in place.
What you will learn
Set goals, meet targets, generate sales and create publicity so that customers come to you and not your competitors
You know your unique selling point, now you need to share it with the wider world. Do your research first so you don't make costly mistakes
Make your passion for your business profitable by using the right marketing and sales techniques to be the go-to person in your field
Find low-cost and no-cost ways to increase brand awareness and get mentioned in the media
Know how to use your website to draw in customers and increase sales
Become a social media wizard by knowing how to it for your business
How to create a marketing plan and social media marketing plan
Requirements
Holly and Hugo courses are designed for anyone with an interest in learning. No formal qualifications are required. Our courses are suitable if you want to learn new skills, start a new career, or if you're already working in a particular industry and wish to upgrade your talents and enhance your resume.
Lessons
Course Breakdown
Module 1: Marketing
1.1 What is marketing?
1.2 Customers needs and wants
1.3 Marketing research
1.4 Market research: what to look at and where to find it
1.5 Segmentation
1.6 Positioning
1.7 The 4 Ps – Product, Price, Place, Promotion
1.8 Three more Ps – People, Process, Physical environment
1.9 Product development
1.10 Pricing strategy
1.11 Credit and payment terms
1.12 Promotion channels
1.13 How to distribute your products, B2B marketing
1.14 After sales service – handling complaints and returns
Module 2: Your Marketing Plan
2.1 Why have a marketing plan?
2.2 Essential components for a marketing plan
2.3 Sample marketing plan
Module 3: Low Cost Marketing Techniques
3.1 Business image
3.2 Increase your visibility in your community
3.3 Referrals
3.4 Build a mailing list
3.5 Business networking
Module 4: Developing Your Brand
4.1 Brand identity
4.2 Differentiate
4.3 Brand name and logo
4.4 Building your brand personality
4.5 How?
4.6 Believe in your brand and your customers will too
Module 5: Your Website
5.1 Why do you need a website?
5.2 Setting up a website
5.3 Creating good content
5.4 The copy
5.5 Search engine optimisation, SEO
5.6 Website analytics
5.7 Benefits of blogging
Module 6: Social Media And Online Marketing
6.1 What is online marketing?
6.2 The power of social media
6.3 Rules of engagement
6.4 Prepare a social media marketing plan
6.5 Manage your online presence
6.6 How to be likeable on social media
6.7 A picture is worth a thousand words
6.8 Facebook
6.9 LinkedIn
6.10 Google + Business
6.11 Twitter
6.12 Blog
6.13 YouTube
6.14 Pinterest
6.15 Skype
6.16 Email marketing
Module 7: Public Relations & Advertising
7.1 Look for PR opportunities
7.2 Brainstorming
7.3 Writing an effective press release
7.4 Radio/Press interview
7.5 Generate newsworthy ideas
7.6 Advertising
Module 8: Sales
8.1 Sales campaigns
8.2 Your sales pitch
8.3 Leads generation
8.4 Pay per click advertising and selling online
Career
Who is this course for
All business owners, potential business owners and entrepreneurs who want to see their vision turned into a successful pet product which people are talking about
Gain the business acumen you need to get your brand talked about positively to attract more sales
If you love your business but are finding it hard to persuade others how good it is, this course will guide you through the ways to share your vision (and sell your dream) to others
How will it help me
As a new business you need to keep costs down while pushing up sales. Invest in yourself by learning the clever and effective marketing skills which can be carried out on a small budget
Focus your attention on what really works to build a thriving pet business by planning promotions, social media campaigns and sales drives which work for you
Be the successful pet business owner that you want to be by having the tools of the trade to generate attention, desire and sales
Career path
Marketing skills are vital for everyone who is launching a pet business or service
If you work in the pet industry, you can share your tips to make sure the company is the best in the business
Studying an accredited course will give professionals a competitive advantage over their rivals
Certification will prove to employers that you are serious in your wish to land a dream job with animals
Certification
Certification details
Holly and Holly and Hugo is a professional company with an international team of experts, including veterinary surgeons, compiling the courses
The courses are accredited by ICOES, the International Council for Online Education Standards, assuring our students our commitment to high standards of online education
We are also a recognized member of the CPD Certification Service
Our CPD accredited courses will count towards your CPD hour records. Through Continuing Professional Development (CPD/CE), individuals show their commitment to gain new skills to contribute to their personal and professional development, improve their job prospects, enhance and evolve in their career
At the end of each module there is an exam to pass to make sure you have fully taken in each stage
The modules are easy to understand and, therefore, easy to remember
You can revisit the material for a refresher if you want to look something up
Once the course is completed, all modules saved and exams passed you'll get a pdf certificate
You will be also eligible to apply for an ICOES hard copy certificate
The courses are designed to be easy to use without the need to download material
Should you need any assistance, we have a help centre available in your student area 24/7 or you can contact our awesome Customer Support team during the working hours