On Sale
Start Your Business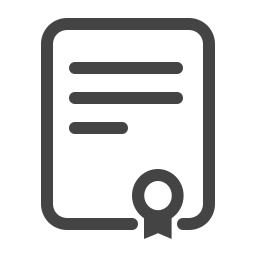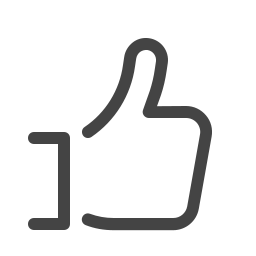 About
About the course
Be the best pet business owner possible by understanding about funding and running an enterprise that customers will love. You've spotted a gap in the market that you can fill but need to sharpen the practical skills before you can launch your services to the world.
With our online business course, you'll get the knowledge you need to set up your own business. The easy-to-understand content is packed with inspiring material and workable ideas on all aspects of setting up and running a pet business for you to succeed with confidence.
Are you ready to be an entrepreneur?
You dream of being your own boss. Making money for yourself. Maybe you've ideas about starting a dog walking business or pet care business.
First make sure you're ready to be an entrepreneur and that the business world is ready for you.
How to start a pet business
Working with animals is a fantastic ambition. But there's more to it than just doing the job. As the boss you have to know all about finances, insurance, registering your business, finding staff, and getting customers.
You might want to know how to start a pet sitting business or becoming a dog groomer, we'll be with you every step of the way. You'll have to wear many hats as the boss. Our course will help you so you know all the steps to take to start a pet business.
You'll also get to work through your pet business plan so you can keep your eye in the end game - running a successful business working with animals.
Getting ready to launch your pet business
Now you've everything in place, you are ready to switch on the Open sign. You'll need to think about how to launch your new pet venture.
How to let people know you're open for business.
How to network with the right people.
How to get the clients you deserve.
Our business course is designed to find the right way for you and your business to launch successfully and stay successful.
Marketing, advertising and sales
Knowing how to use these business strategies properly will save you time and money. Know the right marketing mix for your needs.
Look at different advertising strategies that reach your potential customers.
Set out your sales strategy - get the price you want and the number of customers you need to stay afloat.
This online course is your first step to kickstart your new career of running your own business doing what you love - working with animals!
What you will learn
Before giving up the day job, make sure you and your vision will work in the competitive marketplace
Who wants their business to be run like an expensive hobby? This won't happen to you if you carefully follow our step-by-step guide to develop your idea into a successful enterprise which exceeds people's demands
Get the lowdown of every aspect of setting up and running a small start-up business that enables you to release your inner entrepreneur and make full use of your talents
Take your vision and turn it into reality. This course will help you before, during and after you launch your business
Draw up a business plan
Financing your business and finding the right premises
How to find suppliers
Set up a marketing and sales strategy
Plan your launch day
Start building your business network
Requirements
Holly and Hugo courses are designed for anyone with an interest in learning. No formal qualifications are required. Our courses are suitable if you want to learn new skills, start a new career, or if you're already working in a particular industry and wish to upgrade your talents and enhance your resume.
Lessons
Course Breakdown
Module 1: Preparation – Before You Start Your Business
1.1. Self-assessment. Are you an entrepreneur?
1.2. Market Research and competition analysis
1.3. Developing, assessing and testing your idea
1.4. Funding – how to finance your business idea
1.5. Availing of help
Module 2: Introduction To Marketing
2.1. Income sources and pricing
2.2. Marketing, advertising, promotion
2.3. Building your marketing and sales strategy
2.4. Make full use of technology
Module 3: Setting Up Your Business
3.1. Your business structure
3.2. Business name, brands and
intellectual property
3.3. Legislation/regulation/permissions
3.4. Registering the business
Module 4: Running Your Business
4.1. Budgets and cash flow
4.2. Accounting, record keeping and taxes
4.3. Business bank account and online banking
4.4. Arranging finance
4.5. Insurance
4.6. Premises
4.7. Home based business
4.8. Staff, motivation and training
4.9. Suppliers
Module 5: Business Plan
5.1. What is a business plan and why do you need one?
5.2. Sections in the business plan
5.3. Access help to write your plan
Module 6: Launching Your Business
6.1. Planning a successful business launch
6.2. Time management and delegation
6.3. Personal development
6.4. Building Your Business Network
Career
Who is this course for
All animal lovers who want to spend their working lives doing what they enjoy most (and who want to be the leader of the pack too!)


Anyone who has a hobby or sideline dealing with animals, such as dog walking, grooming or training, and wants to take it to an exciting new level


Current pet business owners wishing to improve their knowledge base and sharpen their skills can learn from real life examples of our advice in action
How will it help me
As well as the fun side of working with animals, you will also know how to structure a business, your legal and tax obligations, cash flow, budgets, marketing, networking and finding customers


Be the successful pet business owner that you deserve to be by having the tools of the trade to see your business flourish


Expand your horizons by developing your understanding of animals into a thriving money-making venture where you can spend more time doing what you enjoy
Career path
Animal trainers, pet sitters and anyone who works or volunteers with animals can turn their sideline or hobby into a business
Be your own boss and start a profitable business that you enjoy
Studying an accredited course will give professionals a competitive advantage over their rivals and competitors
Certification will show clients and suppliers that they can have confidence in you because of your business training
Certification
Certification details
Holly and Holly and Hugo is a professional company with an international team of experts, including veterinary surgeons, compiling the courses
The courses are accredited by ICOES, the International Council for Online Education Standards, assuring our students our commitment to high standards of online education
We are also a recognized member of the CPD Certification Service
Our CPD accredited courses will count towards your CPD hour records. Through Continuing Professional Development (CPD/CE), individuals show their commitment to gain new skills to contribute to their personal and professional development, improve their job prospects, enhance and evolve in their career
At the end of each module there is an exam to pass to make sure you have fully taken in each stage
The modules are easy to understand and, therefore, easy to remember
You can revisit the material for a refresher if you want to look something up
Once the course is completed, all modules saved and exams passed you'll get a pdf certificate
You will be also eligible to apply for an ICOES hard copy certificate
The courses are designed to be easy to use without the need to download material
Should you need any assistance, we have a help centre available in your student area 24/7 or you can contact our awesome Customer Support team during the working hours