On Sale
A Vet in the Making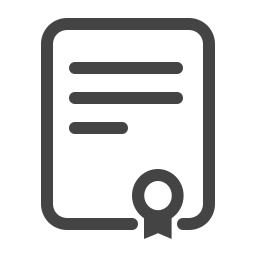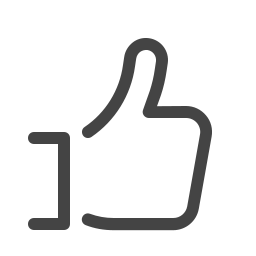 About
About the course
Being a vet is a great gift. You have to treat animals who cannot say what's wrong or where it hurts. Vets have to use their knowledge of animal behavior, their understanding of animal language and posture when assessing distressed animals. Now you can tap into that knowledge too. Learn to talk 'vet talk' with our introductory online A Vet In The Making course. If you're a pet parent, work with animals or dream of working with animals, then the knowledge gleaned in this online compendium packed with animal knowledge will greatly benefit you.
Learn more about animal behavior and what animals are telling you
Written by a qualified vet, this flexible course gives you inside knowledge about animal behavior, anatomy and psychology. Understand why animals behave in certain ways. Learn the kind way to train puppies, older dogs, cats and birds. Find out what's normal behavior in your pets and what's not!
Feel more confident around animals at home or in your work
By knowing what animals are telling you through their body language and noises, you'll feel more confident around them. This takes the frustration out of being a pet parent or working with animals. You'll no longer misread the signs. You'll be happy knowing that you can converse with animals and not try to second-guess their language.
Study an accredited course to show clients or employers
Our flexible online course is internationally-recognized and accredited. You can add your training to your resume and have a certificate to show to employers or clients that you're serious about working with animals.
Find your dream job with animals with our A-Z of animal careers
Even if you decide that being a veterinarian isn't for you, we've a host of top careers with animals for you to think about. From Animal Behaviorist to Zoo Keeper, we'll help you find your dream job working with animals.
Discover exactly what it takes to be a veterinarian before investing in vet school
So, should you be a veterinarian? What does a veterinarian do exactly? Our course is written by a vet who gives you the truth about how to become a veterinarian. Take this short course before applying to vet school for information about the steps to becoming a veterinarian.
Know what to put on your resume (including this certificate course!), where to find relevant work experience and how to apply for veterinarian training. Going through veterinarian school is a long and expensive process.
Make sure it's the right career choice for you and that you're ready to become a veterinarian by studying our short course first.
What you will learn
Learn from the masters! Our course is compiled by a qualified vet who can give you the inside track on animal behavior, anatomy and psychology
Pet owners can also greatly benefit by being able to take care of more issues at home so fewer stressful trips to the vet
Discover a whole new world of animal-related careers which you may never have considered
Learn more about animals mentally and physically to turn your passion into a rewarding career
Studying this accredited course will prove to prospective universities and employers how dedicated you are in your desire to land your dream job with animals
Expand your horizons to find out about a whole range of opportunities to work with animals and the ones which are a perfect fit for you
Requirements
Holly and Hugo courses are designed for anyone with an interest in learning. No formal qualifications are required to study with us. Our courses are suitable if you want to learn new skills, start a new career, or if you're already working in a particular industry and wish to upgrade your talents and enhance your resume.
Lessons
Course Breakdown
Module 1: Training Puppies
1.1 Training with treats so puppy falls in love with you
1.2 Provide a safe den for your pup through crate training
1.3 Have a safe, obedient dog which responds to basic commands
1.4 Trim nails, clean ears and handle paws without nips
1.5 The 3 stages of house training to stop 'accidents'
1.6 Teach your pup how to greet other animals and humans
1.7 Nipping problem behaviors before they escalate
1.8 Fun and games for everyone with tricks and treats
Module 2: Training Of Adult Dogs
2.1 Breaking bad habits by knowing what to ignore and what to reward
2.2 Teaching good behavior with kindness (and doggie treats!)
2.3 Learn your dog's habits to prioritize what work needs to be done
2.4 Be consistent with commands to avoid confusing your pet
2.5 Stop anti-social behavior so your dog is fun to be around
2.6 Confidence-building tips for a happy dog
2.7 Teaching an old dog, new tricks
Module 3: Cat Training
3.1 Teach your cat to respond to the sound of a clicker
3.2 Getting cats to use their litter box
3.3 Stop scratching or clawing and save on repair bills
3.4 Distraction techniques to stop cats jumping on furniture
3.5 Purr-fect methods to having a sociable cat and not a sour-puss
Module 4: Bird Training
4.1 Show birds how to respond to clicker training
4.2 Golden rules in teaching birds to speak
4.3 Learning to socialize without ruffling feathers
4.4 Safe handling so you don't frighten your bird (or get pecked)
Module 5: Fundamentals Of Dog Walking And Pet Sitting
5.1 Keeping you and all pets safe
5.2 How to handle an attacking dog
5.3 Knowing when you'll need to involve a vet
5.4 Entering and leaving pets homes securely and safely
5.5 Know your responsibilities as a pet carer
Module 6: Out And About –professional Dog Walking
6.1 Be prepared - what to be on the lookout for
6.2 Reading dogs' body language and responding correctly
6.3 Understanding and reacting to aggression
6.4 The dynamics of dog fights and how to avoid/intervene
6.5 Complying with the law
Module 7: Disease, Health And Hygiene
7.1 How to keep pets bedding and general environment clean and hygienic
7.2 Control of disease and infection
7.3 Keeping yourself safe from infection
7.4 Know the signs of infections and diseases which animals can pass to humans
7.5 Find the safe way to administer medication safely
Module 8: Being Professional With Clients
8.1 Get off to a good start - you only have one chance to make a great impression
8.2 Preparing your checklist for meeting new clients
8.3 Microchipping and other forms of ID
8.4 Arranging entry/security details
8.5 Be forewarned on what clients are likely to ask
8.6 What to put in your contract's Terms & Conditions
8.7 Work out your fees and exactly what is included
Module 9: Handling And Getting Around With Your Pets
9.1 Knowing which handling equipment and restraints you'll need
9.2 Safe way to approaching a nervous animal
9.3 Learn the warning signs of unpredictable behaviour
9.4 Learn the techniques to handle cats and dogs correctly so they are content
9.5 Find out the best ways to handle exotic pets without stressing them
9.6 Keeping animals safe and secure in your car
Module 10: Specific Information On Dogs And Cats
10.1 One size doesn't fit all - know the correct levels of exercise for each individual animal
10.2 Study nutrition to know what to dish out at mealtimes
10.3 Understanding behaviour and retraining when needed
10.4 Caring for elderly pets and changes to watch out for
10.5 Physical care and grooming needs of your clients' pets
10.6 Ways to show affection to keep animals calm and happy
10.7 Recognising signs of common diseases and the course of action
Module 11: First Aid
11.1 On the spot diagnosis and what to do next
11.2 Learning when vomiting and diarrhoea need urgent attention and when not
11.3 What items are poisonous for pets and what to do if he swallows them
11.4 Dressing and nursing cuts, grazes, wounds and burns
11.5 Coping with breaks and fractures
11.6 Taking action when an animal goes into shock
11.7 Saving animals' lives with CPR
11.8 What you need in your first-aid kit
Module 12: Specific Information On Rabbits & Guinea Pigs
12.1 Learn about different breeds and how to deal with them
12.2 Common problems and diseases to look out for
12.3 Providing an adequate living environment for happy, healthy animals
12.4 Keep pets stimulated with enough exercise
12.5 How to care for rabbits and guinea pigs as their surrogate guardian
Module 13: Specific Information On Hamsters, Gerbils, Mice & Exotic Rats
13.1 Show your knowledge of different breeds
13.2 Understanding behaviour so you can correctly deal with it
13.3 Spotting the signs of common problems and diseases
13.4 Providing an adequate living environment for healthy rodents
13.5 Usual care needed for a long and healthy life
Module 14: Specific Information On Birds
14.1 General tips on caring for birds
14.2 How to look after small birds in your care
14.3 How to deal with larger birds & birds of prey
14.4 Keeping poultry healthy to produce happy eggs
14.5 Ways to stop parrots from getting bored and destroying your furniture
14.6 Recognising common diseases and preventing it from spreading
Module 15: Specific Information On Fish
15.1 How to care for fish
15.2 What tropical fish need to stay healthy
15.3 Best ways to look after cold water fish
15.4 Difficulties you face with marine fish
15.5 Recognizing disease and what to do
Module 16: Specific Information On Reptiles
16.1 How to care for reptiles
16.2 Challenges of keeping reptiles as pets
16.3 Looking after turtles, terrapins and tortoises
16.4 Handling and caring for snakes & lizards
16.5 Recognising disease and action to take
Module 17: How Pet Sitting Can Get You Up And Running In Business
17.1 How to set up a successful pet business
17.2 Ways of arranging finance & insurance
17.3 Regulations that you need to bear in mind
17.4 Being creative with services to make you stand out from the crowd
17.5 Effective and cost-effective advertising & marketing
Module 1: What Is Normal Behavior For A Dog?
1.1 Socialization
1.2 Dogs and learning
1.3 Juniors and seniors
1.4 Habits – digging, chewing, and more!
Module 2: If Dogs Could Talk
2.1 Body language
2.2 Stances
2.3 Body language reference table
2.4 Smells and sniffing
2.5 Urine and feces
2.6 Vocal language
Module 3: A Dog's Eye View
3.1 Fear
3.2 Anxiety
3.3 Aggression
3.4 Scent marking
3.5 Elimination
3.6 Issues at feeding time
Module 4: Normal Cat Behavior
4.1 How cats' behaviour develops as they grow
4.2 Feeding time rules
4.3 Sleeping and biological rhythms
4.4 Sexual behaviour
4.5 Maternal instincts
4.6 Aggression
Module 5: When Cat Behavior Is Abnormal
5.1 Peculiarities of certain breeds
5.2 When play is not play
5.3 Moody & sensitive times
5.4 Differentiating instinct from conditioning
5.5 Differentiating between behavioural and health issues
Module 6: Cats Heightened Senses And Communication
6.1 Reading body language
6.2 Sense of smell
6.3 Sense of hearing
6.4 Distinctive cat sounds
6.5 What's she trying to tell me?
Module 7: Cat Care And Health
7.1 Understanding aggression and how to deal with it
7.2 Scratching
7.3 House training
7.4 Excessive vocalisation
7.5 Discipline
7.6 Preventative health care
7.7 Responsible ownership
7.8 Effects of ageing
Module 1: Domestication - How Pets Came In From The Cold
1.1 How animals first learnt to live with humans
1.2 Characteristics and traits of different pets
1.3 How we transfer our human emotions and expectations to pets
1.4 Making sure you pick the right pet for you and your lifestyle
Module 2: Normal Dog Behaviour - When Your Pet Is Being True To His Nature
2.1 Socialisation and introducing your pet to other family members
2.2 How older dogs change and how you can change with them
2.3 Understanding puppy behavior
2.4 Why animals like licking, digging or jumping and what to do about it
Module 4: Calm The Pack – Fear, Aggression And Anxiety
4.1 Different reasons why animals become aggressive and how to cope
4.2 Ways of stopping animals suffering from anxiety separation
4.3 Learn the signs your animal is scared and ways to calm them
Module 5: How Well Do You Know Me? The Colourful World Of Dogs' Antics Explained
5.1 Why do dogs love rolling over and rolling in poo!
5.2 How dogs really feel about your stroking and patting,
5.3 Importance of tummy tickles and ear scratching
5.4 The instinct behind circling and chasing their tail
5.5 Why a dog puts its tail between its legs
5.6 Playful antics of muzzle grabbing
5.7 Should you worry if your pet is eating grass
Module 6: Lose Your Mind To Understand Your Dog's
6.1 What to do when a animal is marking in inappropriate places
6.2 Dealing with urination due to excitement and submission
6.3 Unusual levels of barking - what it means and what to do
6.4 The kind ways to stop pets soiling your home
Module 7: What Is Normal Behaviour For A Cat?
7.1 Eating rituals - how and why they differ from dogs
7.2 Important early lessons for kittens
7.3 Understanding how and adapting to changes in older cats
7.4 Why are cats so knead-y?
7.5 Why do cats bury faeces?
Module 8: A Cat's The Only Cat Who Knows Where It's At
8.1 Kitties and litter trays
8.2 Some of the top reasons cats do not use a litter tray
8.3 Understanding cat body language
Module 9: When You've Had It With Your Cat – Psychiatric Challenges
9.1 The ins and outs of litter trays - what works and doesn't
9.2 Why they soil where you don't want them to
9.3 How to deal with challenges
9.4 What to do if they are jumping up
9.5 Do cats grieve and how to comfort them
Module 10: Cat On A Griddle
10.1 Likely reasons for aggression and how to recognize different kinds
10.2 Tips on desensitizing cats so they keep calm in fearful situations
10.3 Techniques to stop the distressing signs of separation anxiety
10.4 Dealing with the impact of environmental stress
Module 11: Understanding Rabbits
11.1 Reading and reacting to body language
11.2 What are those rabbit noises telling you
11.3 Normal behaviour and what signals a problem
11.4 Reading different gestures and actions
11.5 What to do when a rabbit marks his territory
Module 1: Veterinary Practice And The Veterinary Support Assistant
1.1 Understand how a veterinary practice works and where you fit in
1.2 Discover the important role of a Veterinary Support Assistant
1.3 Find out about the structure of a veterinary clinic
1.4 What role each person plays
1.5 Importance of confidentiality and professionalism
Module 2: Developing Your Skill Set
2.1 What you will find in the Practice Manual
2.2 Know your breeds so you know how to handle them
2.3 Listen and learn from what the vet tells clients
2.4 The importance of legally-binding consent forms
2.5 Phone skills to create a first-class impression
2.6 Tips for working at reception
2.7 How to deal with anxious clients
2.8 Using your initiative to be one step ahead of the game
2.9 Looking and acting like a professional
Module 3: Veterinary Terminology
3.1 Commonly used terms and their meanings
3.2 Common procedures you will encounter
3.3 Abbreviations
3.4 Equipment within the practice
Module 4: Basic Animal Handling
4.1 The principles of handling animals
4.2 How to correctly handle dogs
4.3 Handling cats for tests or operations
4.4 Handling small mammals
4.5 Handling exotic animals safely
Module 5: Animal Psychology
5.1 Find out how animals react to stress
5.2 Reading body language so you can react in the right way
5.3 Minimizing stress so animals become calmer
5.4 Recognizing and dealing with pain in animals
Module 6: Advanced Animal Handling
6.1 Tools for handling the fractious animal
6.2 Restraining the fractious animal so he can be treated
6.3 Holding an animal for a medical examination
6.4 Holding an animal for a minor procedure
6.5 Holding an animal for a blood draw
Module 7: Around The Veterinary Practice
7.1 Surgery theater protocol to contain germs and diseases
7.2 Disinfecting and cleaning protocols for the consultation room
7.3 How to prepare animals for operations and surgical procedures
7.4 Techniques for sterilizing instruments
7.5 Importance of disinfection and disease control
Module 8: Care Of In Patients
8.1 How to monitor animals, update charts and spot what is normal and what isn't
8.2 Why TLC is vital in providing the optimum environment
8.3 Special measures such as hand feeding and critical care
8.4 Taking and reporting vital signs
Module 9: Feeding Animals
9.1 Feeding healthy animals - types of foods
9.2 Giving the correct advice about food and surgery
9.3 Life stage nutrition for animals of all ages
9.4 Administering prescription diets
9.5 How to feed a sick animal back to health
Module 10: Basic Anatomy
10.1 Learning important anatomical terms
10.2 How animals differ from people
Module 11: Basic Physiology
11.1 Getting to know physiological terms
11.2 Monitoring and understanding temperature, pulse and respiration rates
Module 12: Euthanasia
12.1 Helping pet guardians make a difficult decision
12.2 Making arrangements for end of life choices
12.3 Euthanasia etiquette - dealing with the emotional side
12.4 How euthanasia is performed
12.5 Deciding on a burial or cremation
Module 13: Emergencies
13.1 Dealing with an emergency
13.2 Your role during an emergency
13.3 Basic principles of resuscitation
Module 15: Health & Safety, And Regulations
15.1 Risks within the veterinary environment
15.2 The importance of hygiene
15.3 Ionizing radiation regulations
15.4 Prescribing regulations
15.5 Disposal of clinical waste
Module 1: Brainstorming And Research
1.1 Why Work with Animals?
1.2 Pros and Cons
1.3 Decide on Your Strengths
1.4 Reality Check
1.5 Where to Find Jobs
1.6 Researching the Job
1.7 Comparative Salaries
Module 2: Gaining Experience
2.1 Personal Experience
2.2 Unpaid Experience
2.3 Broadening Your Education
2.4 Volunteering Abroad
2.5 Internships
Module 3: Portfolios, Cv, And Application
3.1 Introduction
3.2 An Inspirational Portfolio
3.3 Writing a Killer CV
3.4 Creating an Awesome Application Letter
Module 4: Applying To Vet School
4.1 The Path to Vet School
4.2 Planning your Finance
4.3 Interviews and Experience
4.4 Veterinary Careers and Specializations
Module 5: Health-related Careers
5.1 Animal-assisted Therapist
5.2 Animal Behaviorist
5.3 Animal Chiropractor
5.4 Animal Geneticist
5.5 Animal Health Inspector
5.6 Artificial Insemination Officer
5.7 Nutritionist
5.8 Physiotherapist
5.9 Practice manager
5.10 Receptionist
5.11 Vet Tech (US) Vet Nurse (UK)
5.12 Vet Tech specializations
5.13 VSA
Module 6: Pet-related Careers
6.1 Animal Control Officer
6.2 Animal Cruelty Officer (ASPCA, RSPCA)
6.3 Animal Photographer
6.4 Detection Dog Handler
6.5 Dog Breeder
6.6 Dog Trainer
6.7 Doggy Daycare Owner
6.8 Dog Walker
6.9 Drug Company Rep
6.10 Groomer
6.11 Kennel Attendant/Manager
6.12 Pet Adoption Counsellor
6.13 Pet Food Salesperson
6.14 Pet Sitter
6.15 Pet Writer
6.16 Police Dog Handler
6.17 Service Dog Trainer
Module 7: Animal-related Careers
7.1 Animal Behaviorist
7.2 Aqua Culturist
7.3 Dairy Herdsmen
7.4 Ecologist
7.5 Equine Dentist
7.6 Exercise Rider
7.7 Farrier
7.8 Foaling Attendant
7.9 Fish and Game Warden
7.10 Groom
7.11 Herpetologist
7.12 Horse Identifier
7.13 Horse Pedigree Analyst
7.14 Jockey
7.15 Marine Biologist
7.16 Marine Mammal Trainer
7.17 Mounted Police Officer
7.18 Primatologist
7.19 Racing Steward, Starter, Outrider, Licensing Clerk
7.20 Ranch Manager
7.21 Reptile Breeder

Wildlife Biologist or Zoologist
Wildlife Rehabilitator
Zoo Keeper, Habitat Designer, Educator
Career
Who is this course for
Everyone who wants to know more about animal care and training
Pet parents who care deeply for their animals and want to get to know them better
Anyone interested in working with animals or starting an animal business
You dream of being a vet or working in a veterinary practice and want to know more about your role
You believe your vocation is to be a vet but want to be 100% certain before starting years of hard study and training
Anyone who has a passion for animals and wants to know more about caring for and handling animals safely and professionally
How will it help me
See the animal kingdom from the point of view of a professional vet. Know what an animal needs, how to care for them and the best way to look after them
You'll feel confident around animals, whether they are your pets or your clients, because you know how to communicate with them
Your clients will appreciate that you're continually learning more about animals
Your pets will love you even more because you know what they're telling you and don't get frustrated by their behavior
Learn more about animals mentally and physically to turn your passion into a rewarding career
Studying this accredited course will prove to prospective universities and employers how dedicated you are in your desire to land your dream job with animals
Expand your horizons to find out about a whole range of opportunities to work with animals and the ones which are a perfect fit for you
Even if you don't want to be a vet, this course will help you:
Understand animals better
Read animal behavior and signals
Think like a vet
Find other careers with animals
Start your own animal business such as pet-sitting or dog walking
Career path
Would-be vets will learn the basics of the role, how to apply to vet college and where to find work experience
This course opens up a whole new world of jobs with animals including becoming a vet but also dozens of other opportunities
Studying an accredited course will give you an advantage over fellow candidates
Certification will prove to employers that you are serious in your wish to land a dream job with animals
Certification will also prove to clients that you know how to take proper care of their animals
Certification
Certification details
Holly and Holly and Hugo is a professional company with an international team of experts, including veterinary surgeons, compiling the courses
The courses are accredited by ICOES, the International Council for Online Education Standards, assuring our students our commitment to high standards of online education
We are also a recognized member of the CPD Certification Service
Our CPD accredited courses will count towards your CPD hour records. Through Continuing Professional Development (CPD/CE), individuals show their commitment to gain new skills to contribute to their personal and professional development, improve their job prospects, enhance and evolve in their career
At the end of each module there is an exam to pass to make sure you have fully taken in each stage
The modules are easy to understand and, therefore, easy to remember. You can revisit the material for a refresher if you want to look something up
Once the course is completed, all modules saved and exams passed you'll get a pdf certificate
You will be also eligible to apply for an ICOES hard copy certificate
The courses are designed to be easy to use without the need to download material
Should you need any assistance, we have a help centre available in your student area 24/7 or you can contact our awesome Customer Support team during the working hours