On Sale
Wildlife Rescue and Rehabilitation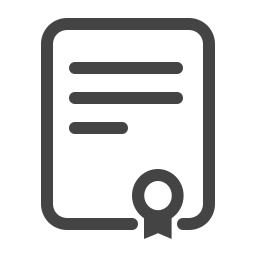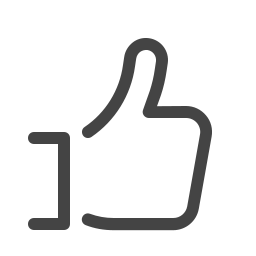 About
About the course
Have you seen injured wild animals on the side of the road and wished you could help? Do you see natural disasters such as floods or forest fires and want to help rescue trapped wild animals? You can be the one who steps in to save these beautiful wild creatures. Study our Wildlife Rehabilitation and Rescue course online to find out how you can help.
What does a wildlife rehabilitator do?
What does it mean to become a wildlife rehabilitator? Our course takes you through a 'normal day' for a wildlife rehabilitator so you get a taste of what to expect. You'll find out how to get certified as a wildlife rehabilitator.
Know when to rescue animals and what to do next. Know when animal rescue is NOT the right approach.
Understanding animal anatomy and physiology
If you're going to be handling and treating wild animals, you need to know about their anatomy.
Our course has an entire module dedicated to the anatomy and physiology of various species such as birds, mammals, reptiles, amphibians and freshwater creatures.
Treating injured wildlife in different situations
Be prepared is our motto! If you want to rescue wild animals, it's best to know what you're likely to encounter.
Find out the most common injuries that you'll have to deal with. You could be asked to help injured wildlife with broken limbs, young orphans or wildlife covered in oil.
Know how to treat injured wild animals so you can help them in the way they deserve.
Knowing when to release animals back to the wild
Cute though they are, wild animals should never be treated as your pets. Know how to interact with wildlife to keep the wild, WILD.
Once your animal has been rescued and treated, know when the time is right to release him back to the wild. How awesome that must feel!
How to become a wildlife ambassador and spread the word
Your role may be better suited as an ambassador rather than a rescuer. You can be helping wild animals by spreading the word about the amazing work that wildlife rehabilitators and rescuers do or about volunteer work with animals.
It is an important role to teach other people about the importance of our wildlife and the different types of work people can undertake to help with wildlife rescue operations at home and abroad.
Find out where you can play your part in the important world of wildlife rehabilitation and rescue. Our course will show you how.
What you will learn
Take the first steps to a new career or voluntary work by understanding how to handle, assess and treat wild animals
Gain a better knowledge of wild animals so you can be prepared for emergencies or incidents in your local community or further afield
Be an ambassador for mother nature by finding out how to spread the message of the importance of wildlife
You will learn what wildlife rehabilitators do, how they respond to natural disasters and how you can help them in their important work
Land your dream job by studying an ICOES-accredited course to prove to potential employers or voluntary groups that you are committed to the cause of aiding wildlife in a positive way
In our easy-to-understand modules written by qualified professionals you will be prepared for environmental disasters such as an oil spill or forest fire and other emergencies
Help your career prospects by knowing about the anatomy and physiology of different wild animals and how to treat common injuries
Know the best way to interact with wild animals to provide a calmer environment for them
Requirements
Holly and Hugo courses are designed for anyone with an interest in learning. No formal qualifications are required. Our courses are suitable if you want to learn new skills, start a new career, or if you're already working in a particular industry and wish to upgrade your talents and enhance your resume.
Lessons
Course Breakdown
Module 1: What Does It Mean To Be A Wildlife Rehabilitator?
Why being a wildlife rehabilitator is right for you
A normal day for a wildlife rehabilitator
How to become a wildlife rehabilitator and get certified
How to know when NOT to rescue an animal
You rescued an animal, now what?
Module 2: Animal Physiology, Anatomy, And Health
Why is it important to understand physiology and anatomy?
Basic physiology and anatomy for birds
Basic physiology and anatomy for small mammals
Basic physiology and anatomy for large mammals
Basic physiology and anatomy for reptiles and amphibians
Freshwater wildlife
How to assess an animal in distress
Necessary nutrition facts
Module 3: How To Treat Common Injuries
What are the most common injuries dealt with by wildlife rehabilitators?
Broken limbs in birds, mammals, reptiles, and amphibians
Orphaned animals
Oiled or dirty wildlife
Common sicknesses that wildlife rehabilitators see
What to do in emergency situations
Module 4: What's The Best Way To Interact With Animals?
The difference between interacting with pets and wildlife
Keeping the wild, WILD!
How to brainstorm the best enrichment projects for your patient
Field work in various environments
Equipment, gear, vaccines and prep
Release! How you know when your animal friend is ready to go back to the wild.
Module 5: Spread The Word!
Why is education and outreach important?
How you can spread the message
How to design the right education program for your audience
Examples of outreach done by wildlife rehabilitators
Volunteering and career path
Career
Who is this course for
Anyone wanting to gain more knowledge of wild animals so you can help them in the right way
Animal lovers who don't like standing around watching creatures suffer and want to help in a positive way
People who dream of working with animals in a zoo, wildlife rehabilitation center, animal park or with a conservation group
Anyone who wants to be able to step in to save animals from a natural disaster or emergency
Animal lovers looking for a conservation job or voluntary work with animals at home or abroad
How will it help me
This will help you expand your horizons and have a better understanding of wildlife
You can do something positive for your community - or the wider world - by helping to save the lives of wildlife in danger
Study online at your own pace to work towards a job working with animals where no two days are the same
Career path
This will be useful in so many careers with animals including working in a zoo, wildlife rehabilitation center, animal park or veterinary practice or with a conservation group
You can educate others about interacting with wild animals
Certification will will prove to employers that you are serious in your wish to land a dream job with animals
Certification
Certification details
Holly and Holly and Hugo is a professional company with an international team of experts, including veterinary surgeons, compiling the courses
The courses are accredited by ICOES, the International Council for Online Education Standards, assuring our students our commitment to high standards of online education
We are also a recognized member of the CPD Certification Service
Our CPD accredited courses will count towards your CPD hour records. Through Continuing Professional Development (CPD/CE), individuals show their commitment to gain new skills to contribute to their personal and professional development, improve their job prospects, enhance and evolve in their career
At the end of each module there is an exam to pass to make sure you have fully taken in each stage
The modules are easy to understand and, therefore, easy to remember
You can revisit the material for a refresher if you want to look something up
Once the course is completed, all modules saved and exams passed you'll get a pdf certificate
You will be also eligible to apply for an ICOES hard copy certificate
The courses are designed to be easy to use without the need to download material
Should you need any assistance, we have a help centre available in your student area 24/7 or you can contact our awesome Customer Support team during the working hours